FINANCIAL ASTROLOGY HOME STUDY COURSE
Module 1 & 2
By Barry Rosen
4th Edition Revised
New and expanded; now contains 12 videos –
$695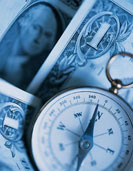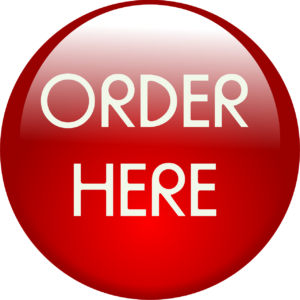 We are pleased to announce the creation of a 4th edition of our home study course taking the best of our first course and adding 13 new videotapes, which explain the original 8 tape audio edition in more detail and then go deeper in applying the material with very specific and practical examples of how to trade grains, the stock indices, metals and more.
The purpose of the course is to teach fundamental and intermediate elements of Vedic financial astrology in order to foster self-sufficiency in promoting your own personal research endeavors. The course teaches the knowledge of planetary behavior and its application to trading using models suggested from the work of W.D. Gann and from the chief researcher for Fortucast Market Timing. Learning these major principles and combining them with solid trading techniques will foster an ability to continue you own research and apply your findings to each new unique market situation.
Because markets are dynamic entities and the laws of planetary analysis and cycles never repeat exactly, it is important to develop your ability to adapt the cyclic patterns to your unique and changing patterns.
COURSE OVERVIEW: The first 3 video  sessions will review the original audio home study material from the original 8 audio tapes that are now included as a bonus in the new edition.
The emphasis will be creating real profits and optimizing trading using the insights from financial astrology. While students may gravitate toward wanting to master the more complex financial markets immediately, we will start with the easier markets like grains and metals.
This course does not teach you how to be a trader or investor and we are assuming that you come to this course with that knowledge. The course shows how astrology can help you make better trading decisions and filter out false technical signals with the help of astrology.
Video 1: Review of Vedic Financial Astrology Basics, part 1
Video 2: Review of Vedic Financial Astrology Basics, part 2
Video 3: Calendars and Interpretation, part 1
Video 4: Calendars and Interpretation, part 2
Video 5: Know your Chart; Trading Tips; Calendar Interpretation, part 3  (audio only)

Video 6: Panchanga; Advanced Calendar Interpretation
Video 7: Secrets of Market Grain Trading, part 1
Video 8: Secrets of Market Grain Trading, part 2; Secrets of Metals Trading, part 1
Video 9: Secrets of Metals Trading, part
Video 10: Secrets of Stock Index Trading, part 1
Video 11: Secrets of Stock Index Trading: Intraday and Short-term
Video 12: Secrets of Crude oil Trading
Video 13: Secrets of Research: Course Synthesis
This course is an electronic download so no refunds are available.
---
Module 1 & 2 – $695

Please allow 24-48 hours for our staff to deliver to Dropbox download links to your email.
New Videos downloadable on Dropbox after payment.
Payments can be made on Paypal to support@fortucast.com.
(No special link set up on our website for this registration or payment.)
Or call 928-284-5740 ext. 5983 and speak to Rick Lehman oOrder on Paypal: support@fortucast.com
Questions:  Barry Rosen: 928-284-5740.
---
IF YOU DO NOT HAVE THE ORIGINAL HOME STUDY COURSE, HERE IS THE LISTING FROM THE WEBSITE:
Planetary Influences, Vedic Astrology & Market Forecasting Home Study Course
3rd Edition — Revised and Expanded
Learn how to pick precise short-term entries & exits and do longer-term forecasting using Vedic (ancient Indian) Astrology
It is a little known fact that W.D. Gann went to India and studied Indian Sidereal Astrology. In his notebooks we find sketches of astrological symbols on his charts and in his memoirs he discusses his journey to India.
In fact, the famous Gann wheel was first used by tea merchants in seventeenth century India. This seminar focuses on teaching the fundamentals of Indian astrology and applying them to short-term trading.
HOME STUDY COURSE INCLUDES:
8 Audio Lessons taped in 1999.
150-80 page detailed syllabus that covers the main points and cookbooks for predicting markets.
Butaney's rare Indian book, Forecasting Prices first published in 1958.
Special Bonus! Excerpts from Gann's notebooks on forecasting prices using astrology
Includes hard-to-find-starting dates for over 30 commodities.
FACULTY
Barry Rosen is the publisher of Fortucast Commodity Market Timing, the only commodity timing service that combines Indian Astrology with Gann and Elliott Wave. Barry holds two masters degrees and has published articles on Indian Financial Astrology in Gann and Elliott Wave, Trader's World, and the NCGR Journal. He is available for consulting.
ORIGINAL HOME STUDY COURSE OUTLINE FROM 1999 COURSE:
Approaches to financial astrology: Vedic cycles, natal charts and transits.
Planetary signifiers, commodities, political and economic indicators.
Judging price weaknesses and strengths based on daily transits and relationships.
Planetary aspects and practical trading rules.
Practical rules and insights into trading.
Vedic dasha analysis and the stock market.
Approaches to natal chart astrology.
Putting it all together: Cookbook rules for trading over 20 commodities.
Introduction to mundane astrology and the astrology of countries and weather.
https://www.appliedvedicastrology.com/home-study-course/module-4/