EYE ON THE SKY: RAHU TRINE MARS Dec. 26-Jan. 3rd
Rahu, the planet of desire and ambition and deception is aspecting Mars the planet of action exactly on Dec. 27th  using the true node system and Dec. 28th in the mean node system and  is within the critical five degrees of impact until Jan. 2nd.    Mars is weak in the early degrees of Pisces until Friday where it is fallen in the D-9 chart and the aspect is occurring between two water signs in early degrees with Rahu about at 3 degrees Cancer.
The aspect  creates great energy to want to act, to move forward after not progressing for a long time and can unleash huge amounts of energy but if people getting in the way, it might lead to losing one's temper easily.   With Mars a bit weak and not having energy until Dec. 28th, that unleash of energy is more likely to happen starting on Friday.
The key with this transit is take the energy for creative purposes and channel it to create great inventions or technological advancements but avoid being hasty or over-enthusiastic or accidents and overworking could stress the adrenals.  Health-wise, blood pressure can be increased if you do not slow down with this energy so be cautious and avoid being reckless or driving like a maniac and watch out for the other holiday drivers.     Calm Mars and pita with less spicy food, more coconut water and milk and more meditation. The Warrior Pose will balance Mars and allow it to stay more focused.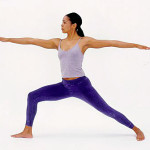 Since Rahu acts like Saturn and is an enemy of Mars, this aspect can be intense and difficult. It will promote outward courage but the vata/air element of Rahu may promote inner fear.  The tendency may be to lash out recklessly so be cautious.  If you have this aspect in your natal chart, it may promote good achievement with career, athleticism and adventure but avoid recklessness and watch rash tempers that might lead to violence. It can also lead to sexual adventures and conquesting. At its darkest, it can lead to violence so expect the news to be filled with more craziness than normal
On a mundane level, this aspect may lead to more political craziness than usual as Mars is about leadership and power and Rahu may drive politicians out of control to make rash decisions.  Lets hope that N. Korea does not decided to flex its muscles after recent disappointments.
On a spiritual level, Rahu/Mars can foster the courage to move through difficult spiritual challenges as is clear in the chart of Mahatma Gandhi, a great freedom fighter. On the darker side, John Dillon, the famous gangster had this energy. I suspect with two Jupiter nakshatras involved, the energy is going to be more about spiritual  adventures so venture into a new seminar or yoga class.  Jupiter is aspecting Mars now and they are exchanging houses (Parivartana Yoga)  between Scorpio and Cancer and this will also feed spiritual energy particularly or all the water signs.
Mars is in Purvabhadrapada/4 (Pisces 0-3.20) can have a great deal of spiritual awakening if it can overcome sexual temptation and Mars is likely to feed the sexual energy.    The Rahu aspect can create deception so watch out for shady deals through the end of the month.  On a mundane level, we always have to worry about terrorism with Mars/Rahu as violence can get stirred up for just causes so expect a blip on the world radar into the New Year.
On a personal level, slow down, rest more.  The adrenals will be firing and if you run around too much you will feel exhausted. Still the energy will be there to accomplish a lot and move through huge boulders and projects so it will at least get you unstuck.
Special thank to Komilla Sutton and Prash Trivedi and all my Jyotish Gurus for their guidance over the years.
************************************************************
If you need help understanding your chart going into the New Year to see what it holds for you, order a yearly reading at :
*******************************************************************************************
Or take my Saturday live winter seminar:
SECRETS OF TIMING YOUR LIFE:
Module 1– EXPANDED AND ADVANCED
TRANSITS  and PERSONAL EXPERIENCE
LIVE WEBINAR
MINI-COURSE
9Weeks :  Live Saturdays, Jan. 19-March 9nd   12-2 pm CST.
This seminar is designed for students of Vedic astrology who know the basics and seek to unfold some secret insights into timing your own life and others life.  Module 1 goes into deep insights into transits. Having observed transits for 25 years, I have seen how major events unfold and how to time daily events and plan things appropriately.  The class is a unique blending of experience and teaching students simple techniques to observe their charts, the world and how karma unfolds and things happen.  One can then plan ones week and month a bit better.  Rather than planning a picnic when a tornado is hitting, wait for the clearer weather. This is a 4 class expansion from my original course and provides more advanced knowledge and depth.
For questions, email  barry@appliedvedicastrology.com.  Email for special invoicing if you do not use PayPal or need a payment plan.  Basic knowledge of Vedic Astrology is required. Early reading list and extra videos and study lists will be available to supplement and allow us to go deeper in class.
Weeks 1:  Transits and Your Chart: Timing Key Events with Transits of Dasha Lord, Ascendant Lord, and Transits to Key Natal Planets in Your Chart and Daily and Weekly Events   (2 hours)
Week 2-3:   Understanding Retrogrades, Combustion, Exalted and Debilitated Planets and Planetary Aspects
Week 4-5:  Panchanga:  Understanding the Impact of Tithi, Nithayoga, Karana and Nakshatra on Daily Experience
Week 6:  Secrets of Nakshatras Transits and   Navatara
Week 7: Transit through Nakshatras using Savrabhadra Chakra and Understanding Tarabala.
Week 8: Advanced Transits: Eclipses, Outer Planets (Neptune, Uranus, Pluto) , Secrets of Sade Sat, Advanced rules of Rahu/Ketu and Jupiter. (2 hours)
Week 9:   Ashtakavarga and Vedha  and Refining Transit Predictions
Course Integration: Intergrating Dashas and Transits.
$195.00.
Order at:
https://www.appliedvedicastrology.com/product/secrets-timing-life-transits-aspects-module-1/
**********************************************************************************
TAKING PRE-ORDERS ON OUR ALMANAC NOW. BUY EARLY AND SAVE.
24.95 until January 5th;   PDF Download in early January; Available on Amazon Softback late January 2019.
Vedic Astrology Transit Guide 2019 – 2020
A guide for anyone interested in understanding planetary transits that often blocks us from moving forward in our life.
Barry's unique spiritual and psychological approach to astrology will help you understand how planet placement impacts your emotions and psychology that bind us to self-blame, doubt and fear, and anger.
This guide for 2019-2020 will help you plan the next few years by your rising sign so you know the best months of the year for progress and how the larger transits for Jupiter, Saturn, Rahu, Ketu and the eclipses will impact your life.
Articles Included in This Book:
Saturn/Ketu conjunction for March-Nov. 2019
Jupiter's transit through Scorpio and Sagittarius by Rising and Moon Sign
Rahu and Ketu's Transit through Gemini/Sagittarius by Rising and Moon Sign
Saturn/Ketu/Pluto conjunction in Sagittarius
Saturn/Jupiter Conjunction
Eclipses in Gemini/Sagittarius
Political and economic Landscape for 2019-21
Guides to major transits of Jupiter, Saturn, Rahu, Ketu and all the transits of the Sun, Mars, Venus and Mercury and Eclipses and Periods of Combustion
General articles on eclipses, retogrades, combustion, exalted and debilitated planets, planetary aspects, signs and dashas.
Over 300 pages.
As a bonus, Barry has included global and economic, political forecasts for those interested in Mundane astrology.
This is definitely a reference book to have on your shelf for practicing astrologers or just people who like to dabble!
It will also be useful for both Vedic and Western astrologers!
Click here for more information:
Click here to order and Save $5.00 before release date.
BONUS: Will send the 2018-19 addition free now as a gift. Chock full of great articles and some material on 2019.
What fellow astrologers are saying about last year's edition:
"This almanac is truly a masterpiece and labor of love. Barry is a gifted astrologer and writer. I have written yearly forecasts for over 30 years and understand the work, knowledge and dedication involved. It is so complete with everything a beginner or advanced student of astrology would need. The references to the planet's transit through the signs, nakshatras, aspects, dates and times, plus their interpretations is fantastic. He even covers the effects these will have on individual countries. I am sure I will be referring to this manual frequently throughout the year."
Joni Patry, author and Vedic Astrologer
Pre-order and SAVE 5.00.  Coming out Jan. 10th
**********************************************************************************
OUR OTHER BOOK IS OUT:
FINDING YOUR BLIND SPOTS USING ASTROLOGY: SPIRITUAL, EMOTIONAL AND PSYCHOLOGICAL WISDOM TO HELP YOU UNCOVER YOUR UNCONSCIOUS PATTERNS AND HIDDEN FLAWS

19.95 for color pdf download; soon on Amazon black and white hard copy for 24.95.

What critics are saying:  "Barry' Poetic Tour de Force unveils lays of psychological wisdom that heals the troubled soul.–Jamie Bateman
Now on AMAZON IN SOFT BOUND EDITION FOR 24.95.
The book is accessible for people who do not know much about astrology and is meant for a larger audience and only small parts of it are technical .

SUMMARY:
The deepest purpose of astrology should allow us to see the Maya or illusion that runs through our mind and blocks us from seeing our own Divinity. Astrology should reveal our hidden patterns and not just affirm what we know about our self already. It is our hidden patterns and blind spots which get us into the most trouble and cause us the most suffering. It takes courage to look at them, bring them into the light and transforms them but that is why we are on the planet. It is much like Bill Murray in Ground Hog Day (1993). How many times do we have to repeat our lives and relive our pain or do we realize our flaws and actively work on them and transform ourselves into a more conscious and active and loving and compassionate person. In this brilliant collection of essays divided into 7 sections, Psychological and Emotional and Spiritual Dimensions of Vedic Astrology, Secrets of the Houses, Blind Spots. Spiritual Astrology, Relationship and Techniques, Barry reveals material beyond the ordinary in unveiling our True Self beyond the illusion.    The great spiritual teacher Yogananda was fond of saying that  most of what we call the spiritual battle is really a psychological battle and once that battle is won, the spiritual battle is a short one.  This book aims to support you in deep spiritual growth with profound psychological insight.
Barry's spiritual and psychological approach to astrology seeks to cut the puppet strings of the planets that impact our emotions and psychology and bind us to self-blame, doubt and fear, and anger.  This useful guide will help you navigate your life.
Purchase on his website directly at:
Will be sent within 24-48 hours via Dropbox.