JULY ASTRO-ECONOMIC OUTLOOK: BUBBLES BURSTING
By Barry Rosen
The illusion of Jupiter in Pisces has gone out the window quickly as we forget it is the natural 12th sign of the zodiac and it likes to take away to remind us to move toward the Divine.  Neptune can be fickle also in Pisces with its illusions of grandeur and burst bubbles. Crypto-currency traders are bleeding with the market 75% off of the Nov. highs.  Those dreaming about tech stock going to the moon have been suffering and those dreaming the metals would take off because of all the economic problems in the world are wondering what's happening.   Economics and the way the world works is much more complicated than anything one imagined. I suspect that Saturn at the end of Capricorn and early degrees of Aquarius is too weak and increases fear and it has been aspecting Ketu in late Libra even if it is in Aquarius and it will have a direct 10th house aspect onto Kety again when it goes back into Capricorn on July 12th.  There are no fences in the sky.  So what's ahead?
THE STOCK MARKET:
The line up of all the planets in their own signs should help for about a week July 1-8th  as Saturn in Aquarius, Jupiter in Pisces, Mars in Aries (with Rahu), Venus in Taurus, and Mercury in Gemini after July 1st will give strength and hope to many to buy in these deeply oversold conditions.  This may last into July 8th.
 We feel that we can count on a week higher but the CPI comes out on July 13th and a few days on July 11-12 with the Moon in Scorpio and Mars debilitated in the D9, a trader will quickly shed post-July 4th gains and worry about another 50 bps interest rate hike.   The market may be in trouble into June 20-21 when the Moon is conjunct Mars and Rahu in Aries. If there is hope for a final recovery it may be into the Jupiter station on July 28th and the Jupiter trine to the Sun on July 31st but that may be a dead-cat bounce.  
Will the market be able to survive the Mars/Rahu/Uranus conjunction August 1-6th.?   So often these frightening events have a delayed impact so let's see what unfolds.  Not liking August so far.   Seasonally the stock market is down in September and is rarely happy with Venus in Virgo is Sept. 24-Oct. 18th and then we wait for mid-term elections day which happens to be during a Total Lunar Eclipse this year.  
At best the S & P 500 may bounce to 4200 or 4300 this summer but a fall into next winter to 2750 would not be shocking. 
HOW ABOUT METALS?
For those of you thinking metals would be a hedge against inflation, you have been frustrated. It's a bit like Lucy holding the ball for Charlie Brown and always lifting it so he can fall flat on his back.  Seasonally silver is often higher in July as planets start moving into Cancer and gold responds to the Sun in Leo but may respond sooner this year.  Both are very oversold and silver should first run up to 2450 and then to 2750. Gold has the potential to get to 2170 and eventually 2500 if we move into crisis.   Cycle highs are into September and we always have to buy oversold conditions.  Will all those silver quarters that you have bought be worth anything? I still like them if things get dire as we move into 2024. The lows should be in by July 1st with the Pluto square to Mars.
CRYPTOS:
Last November we had seen the top in Bitcoin within a week and we knew it did not like Jupiter in Aquarius from the first ingress into that sign April 5-Sept 19th 2021.  But my logical friends said, but Aquarius is such a natural positive for cryptos?  Wrong.  Aquarius is the 3rd house transit for Jupiter, the chart lord for Bitcoin, and 3rd house transits of Jupiter are the worst because it is a place known as Marana Karaka Stana or the dead zone.  But Pisces failed to come to the rescue.  As we noted above, Pisces likes to take the stuff away to remind us to pursue our spirituality.    I do not have a cycle low for Bitcoin until September and then I am not sure it will make new highs into April 2023 when the next high is in.  We would not buy it until September and then we should not count on it saving the world.  Politicians do not like cryptos competing with their worthless paper and can quickly legislate it into the dungeon.     First support at 13500 and then 10000.  Not sure bounces will take out 24850 now into July 8th 
STAYING IN TOUCH WITH MY WORK:
Everyday is a new puzzle piece and news comes out fast and furiously.   Anything I write can change on a dime with new political and world events.
 I publish twice a day in my Fortucast newsletter. Consider picking up a sample trial for 97.00 at www.fortucast.com of my Financial timer or ETF timer.  We are all going to have to get creative to maneuver through the complex waters of the Great Reset so get educated.
ASTRO-FINANCIAL BOOKS AND CLASSES by Barry Rosen :
PERSONAL FINANCE AND YOUR LIFE: COURSE MANUAL
https://www.appliedvedicastrology.com/product/personal-finance-and-your-life-1-course-manual/
Personal Finance and Your Life: Understanding Money Karma and Its Remedies
https://www.appliedvedicastrology.com/product/money-karma/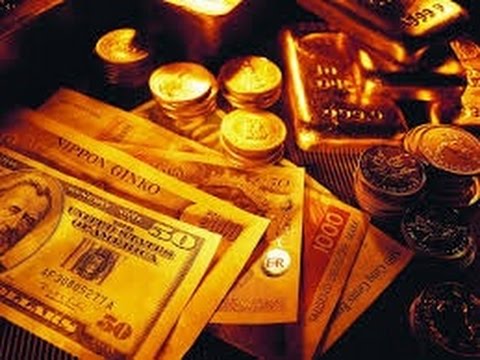 Personal Finance, Business, Investment, and Electional Astrology (Money Karma 2) Course Manual
https://www.appliedvedicastrology.com/product/personal-finance-business-investment-and-electional-astrology-money-karma-2-course-manual/
Contact Barry Rosen at barry@appliedvedicastrology or visit his website at www.appliedvedicatsrology.com
ABOUT BARRY ROSEN:
Barry Rosen has been practicing Vedic astrology since 1987. He has visited and studied in India on 4 occasions and has spoken numerous times at the American Council of Vedic Astrology Conferences in Sedona, AZ since 1999 and also the British Association of Vedic Astrologers in London since 2006. He has been involved in Vedic culture since 1973 and is a long-time meditation and yoga teacher and a published poet. He has had many Vedic astrology teachers including Komilla Sutton, Marc Boney, and Robert Koch, and has taken several mini-seminars from Sanjay Rath. In the last seven years, he has moved away from his specialty in Investment and Mundane astrology to his fascination with the psychological and spiritual dimensions of Vedic astrology.
He is the author of five books on Vedic astrology including The 2018-2020 Vedic Almanac series, Finding Your Blind Spots Using Vedic Astrology, Signs of LIfe from the Astrological Zodiac: The Spiritual Dimensions of Planets, Signs, and Houses in Vedic Astrology and Mysteries of Saturn and Capricorn: Mastering the Energies for Growth and Transformation. They are all also available through Amazon.
He has been teaching classes in Investment Astrology since 1990 and began teaching the other aspects of Vedic astrology specialized courses online in 2017, including Dashas, Transits, Personal Finance, Health, Longevity and Death, Nakshatras, The Spiritual Dimensions of Vedic Astrology, Secrets of the Houses, Relationships and many more.
In his consultations, he focuses more on the emotional and mental patterns in the chart and their impact on consciousness which can create waves of illusion blocking you. A good consultation should help you witness the play of karma so that you are not gripped by it; you can transcend it and realize your Divinity, becoming the commander of the planets and not the victim.
Barry Rosen also operates a blog on Facebook under Barry Rosen and also Astro-Yoga and his professional astrological website is www.appliedvedicastrology.com. He can be reached at support@appliedvedicastrology.com.